EVS 2160WM Wall Mount Backrest with Backpack Belting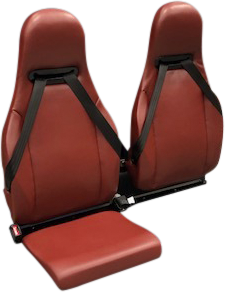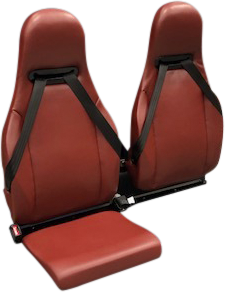 Ambulances seats are – and always have been – our primary focus.
The 2160WMB is a wall-mounted backrest available with our Backpack belting system. In addition the shoulder harnesses, there is a two-point ELR lap belt that allows EMT's to get even closer to the patient while remaining belted. The 2160WMB is used most in the squad bench area, and works well if a traditional squad bench with storage lid is desired.
Features
Seamless construction offers quick removal of blood-borne pathogens
Meets or exceeds all applicable FMVSS and SAE Standards
Seamless construction meets all applicable Triple K standards
Ergonomically correct seat back provides maximum comfort
Available as a backrest and headrest only, or with a single-seat bottom
Shoulder harnesses and retractors are integrated in the seat back, and two point ELR lap belt can be wall-mounted below backrest
Quick release latch allows the backrest to be removed from the wall in a matter of seconds for easy cleaning and disinfecting
Cushions may be used in lieu of a squad bench or in the CPR location
Available as OEM equipment or aftermarket retrofit for Types I, II, and III vehicles
Dimensions
height – 34.07″
width (without side mounting plates for lap belt) – 18.60″
width (with side mounting plates and lap belt retractor and buckle) – 27.75″
depth – 6.75″