The Pioneer in Provider and Patient Safety
Short for Emergency Vehicle Seating, EVS Ltd began in 1993 under the leadership of Mike Harmon. Identifying the need for a safe way to transport uninjured children in ambulances, Mike developed The Hi-Bac Safety Seat. Also known as EVS 1850, the seat includes a built-in child restraint system to transport uninjured children between 20-65 lbs. Now known as our signature seat, The Hi-Bac Safety Seat was a bold move forward in ambulance safety. Twenty-five years later, the same ingenuity and pioneering spirit that helped develop the EVS 1850, now more commonly referred to as the 1880, continues to drive our product development and industry leadership. 
Whether you're a first responder designing your next ambulance or a manufacturer seeking a new seat vendor, we'd love the opportunity to tell you more about EVS Ltd and what makes us unique.
Setting the standard for quality, EVS strives to engineer the safest and most convenient ambulance seating and cushioning products for the medical industry, meeting GSA & OSHA guidelines the first time, every time.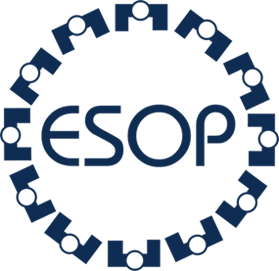 EVS Ltd is 100% Employee Owned
In 2015, EVS Ltd became 100% owned by its employees. We are the only ambulance seat manufacturer to be 100% employee-owned and operated. This structure has a significant impact on how we operate. From entry level to executive, we take ownership in all we do. Our employees have a vested interest in all aspects of our business and are personally committed to delivering the best in product quality and customer service. Ownership is not just a saying at EVS – it's our way of doing business. It's good for our employees. It's good for our customers. It's good for our industry. 
Positively Committed to our Customers
One thing you will notice when working with EVS Ltd is our culture and how it impacts the customer experience and relationship. We are excited to design, build, and deliver products that truly make a difference. We love working with our end-customers and manufacturers to make it happen!
Any encounter with an EVS Ltd team member starts with a smile and handshake; that commitment to positivity and professionalism resonates throughout our organization. Many of our employees have been with us for many years, especially at the owner level, and we have a low turnover rate. We pride ourselves on prompt and accurate follow up. We aim to reply on all matters within 24 hours of the original inquiry. In addition, we have been fortunate enough to develop long and trustworthy relationships over the years with our customers and partners, further enhancing our work culture.
EVS Ltd Leads the Way in Ambulance Seats
When it comes to product development, we are market leaders. From our Hi-Bac Safety Seat to our Mobility 1 Tracking System to our most recently introduced Backpack Belting system, innovation drives us. Our award-winning products continue to elevate ambulance seating, producing the safest and most advanced seating for the EMS Industry. In addition, we encourage customers to bring their custom projects to us. We are flexible and have an on-time percentage upwards of 95%.
There is a serious need for keeping paramedics and EMTs safe in the back of an ambulance. First responders risk their lives day in and day out in a job that has long focused on patient safety over provider. Our seating and belting products provide the safest solutions in ambulance seating proven through countless static and dynamic tests. We continue to innovate products that will increase the survivability rates of first responders in the unfortunate case of an ambulance crash and are proud to lead the charge among seating manufacturers.
We are honored to work in the EMS Industry. Thank you to all the EMTs and paramedics that serve!