EVS 1880 Vac-formed, Seamless Child/Attendant Seat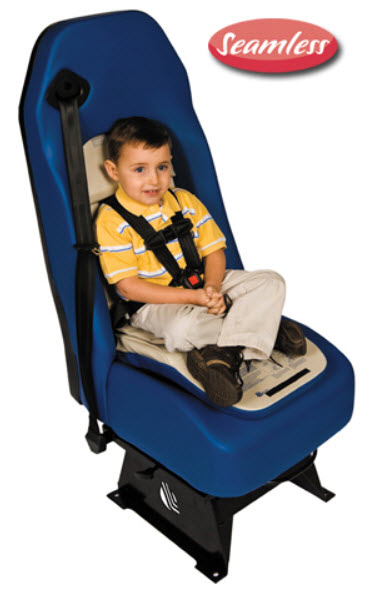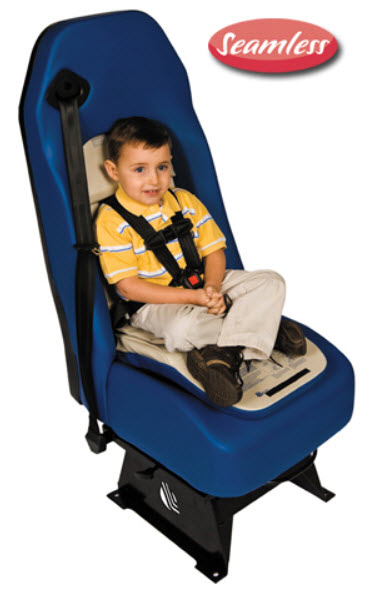 Looking for an ambulance child restraint system?
The EVS 1880 is a vac-form, seamless ambulance attendant seat with an integrated child restraint system that allows uninjured children weighing between 20-65 lbs to be transported in a five point safety harness. When it is not needed, the child-insert can be folded into the seat and allow an adult to use the seat as a standard attendant's seat with a variety of belts including three point, four point, V4, five point, six point, Backpack, IMMI Four Point Single Click with Four Retractors, and PRO4 Single Click with Four Retractors.
Features
Five point safety harness with push button release keeps child safe and secure
Seamless construction offers quick removal of blood-borne pathogens
Ability to transport uninjured children weighing 20-65 lbs.
Meets or exceeds all applicable FMVSS and SAE Standards
Seamless construction meets all applicable Triple K standards
Ergonomically correct seat back provides maximum comfort
Streamlined ABS back provides increased durability
18803U meets M1 testing for European standards
Available with a variety of bases
Available as OEM equipment or aftermarket retrofit for Types I, II, and III vehicles
Dimensions
49.63″ Overall Seat height (on base)
40.13″ Seat height with track
19.25″ Width
26.625″ Seat Depth (10 DEG) (1880)
24.25″ Seat Depth (6 DEG) (1882)
Belting Options
Three Point
Four Point
V4
Five Point
Six Point
IMMI Four Point Single Click with Four Retractors
PRO4 Four Point Single Click with Four Retractors
Backpack Belting System
Base Options
CBPEDR
CBPED
CB
CBWT
CBWD
CBWDK
CBH
CBTS
SB2