EVS 1500 Three Piece Cushion Set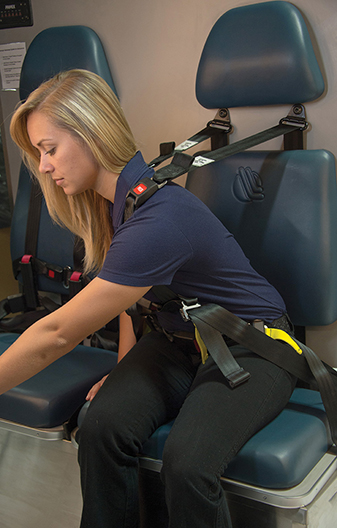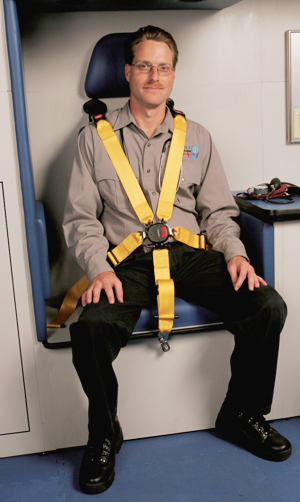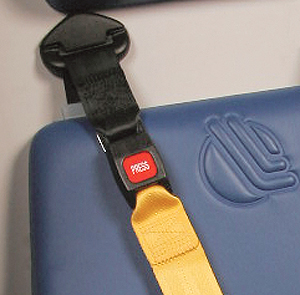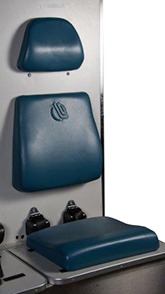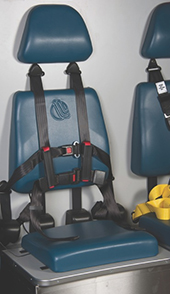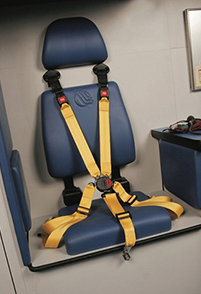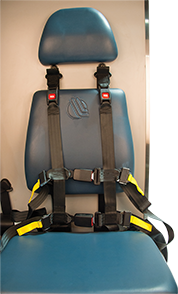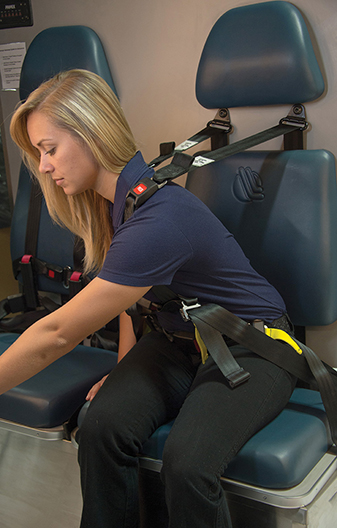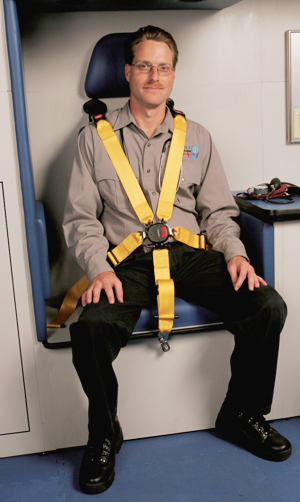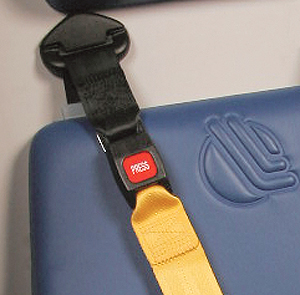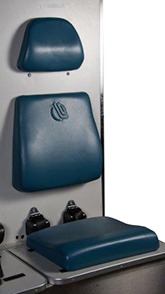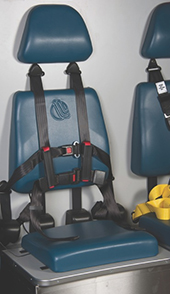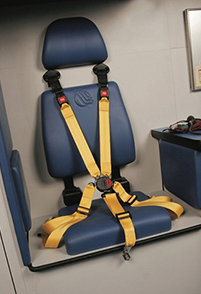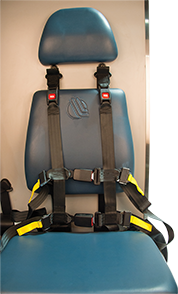 Ambulances seats are – and always have been – our primary focus.
The EVS 1500 is our three-piece cushion kit designed for the squad bench and CPR area. It consists of a seamless headrest, seamless backrest, and seamless single seat bottom. This cushion kit is a cost-effective option that can be used with a wide variety of wall-mounted belting systems including a three point, four point, V4, five point, and six point belts. These cushions can be ordered separately if not all three components are needed.
Features
Seamless construction offers quick removal of blood-borne pathogens
Meets or exceeds all applicable FMVSS and SAE Standards
Seamless construction meets all applicable Triple K standards
Ergonomically correct seat back provides maximum comfort
Available with a variety of belting options
1500 – headrest, backrest, and single seat bottom
1503 – headrest, backrest, and single seat bottom with wall mounted three point belting system
1504 – headrest, backrest, and single seat bottom with wall mounted four point belting system
150V4 – headrest, backrest, and single seat bottom with wall mounted V4 belting system
1505 – headrest, backrest, and single seat bottom with wall mounted five point belting system
1506 – headrest, backrest, and single seat bottom with wall mounted six point belting system
Cushions may be used in lieu of a squad bench or in the CPR location
Available as OEM equipment or aftermarket retrofit for Types I, II, and III vehicles
Dimensions
36″ Overall Seat Height
18″ Seat Width
16″ Seat Depth
Belting Options
Three Point (1503)
Four Point (1504)
V4 (150V4)
Five Point (1505)
Six Point (1506)