Infant/Child Carrier Anchor
The Infant/Child Carrier Anchor is a metal bar that can be installed in the attendant seat to include lower anchors for an infant or child carrier to attach to. A third-party infant or child car seat can be safely secured to the anchors in the base of the attendant seat for transport.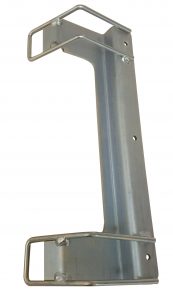 For more information on how our Infant Carrier Anchorage works, please reach out to us. We'd love the opportunity to talk with you!